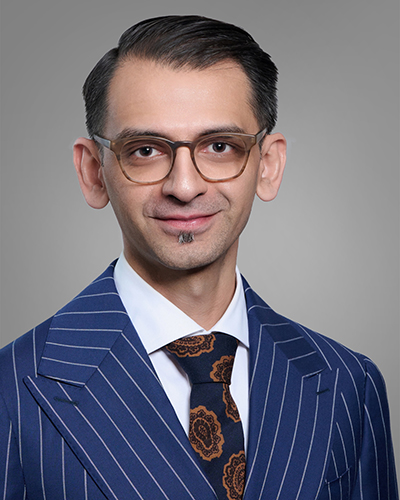 612-746-3458
mtirmizey@fitchjohnson.com
Assistant
Amanda R. Swanson
612-746-3468
aswanson@fitchjohnson.com
Experience
Attorney: Fitch Johnson Larson, P.A.
(2023-Present)
Employer and insurer defense in workers' compensation matters from initiation of litigation through appellate work.
Law Clerk: City of Syracuse, Office of Corporation Counsel (Syracuse, NY)
(2021-23)
Transactional law and FOIL.
Law Intern: Newport Sports Management (Toronto, ON)
(2019)
Researched and drafted briefs, contracts and statistical evaluation/comparison reports to support agents with NHL player contracts, negotiations, and arbitration.
Law Extern: The Montag Group/IF Management (New York, NY)
(2019)
Assisted in contract drafting and negotiations for our clients, sports broadcasters and newscasters.
Investment Accounting and Operations: Franklin Templeton Investments (Toronto, ON)
(2007-2017)
Involved in various roles, activities, and projects over the years, most noticeably among them: mutual fund performance summaries and recommendations; product/fund launches, mergers, redemptions and closures; subject matter expert in hedge fund calculations, corporate actions analysis, and tax factor calculations; served as contact for and managed relationships with Auditors, Portfolio Managers, Traders, Sales, Marketing, Human Resources, Tax, Compliance and Legal.
Education
J.D., Syracuse University College of Law, 2020

Entertainment & Sports Law Certificate; Corporate Counsel Certificate

B.Comm., Ryerson University (now Toronto Metropolitan University), 2007

Major: Business Management/Administration
Admission to Practice
State of Minnesota, admitted 2023
Professional Associations
Minnesota State Bar Association
Ramsey County Bar Association